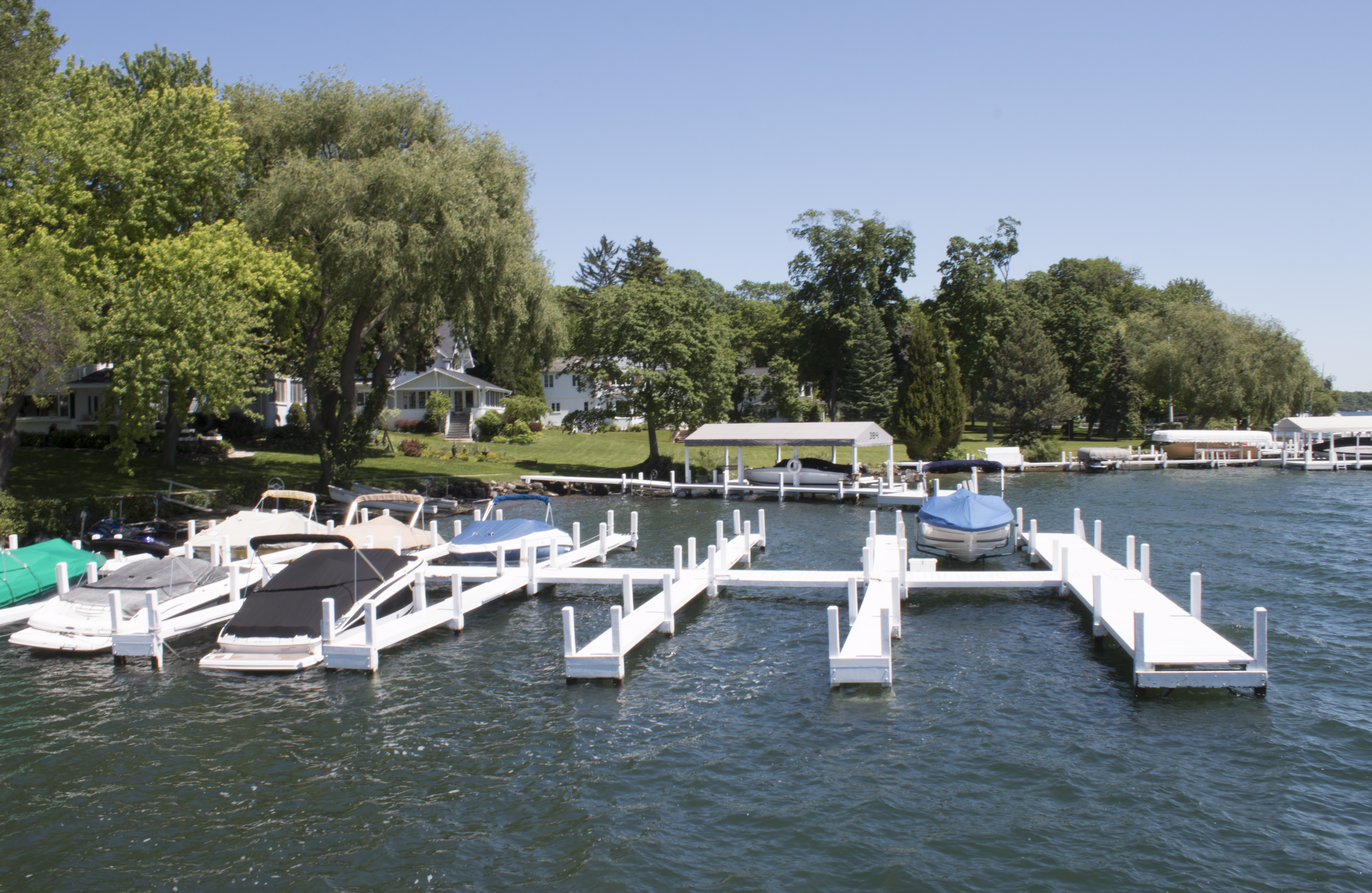 There are numerous lakefront associations dotting the shores of Geneva Lake (Lake Geneva, to many people) and each has its own personality, energy, association guidelines and rules and regulations. Every lake association has rights to Geneva Lake, but not every resident in every association owns a transferable, deeded buoy or boatslip and that can be confusing to some buyers. Here's a guide for understanding:


Most municipalities around the lake have municipal beaches and/or boat launches that are accessible to residents of that municipality at no charge (or at a reduced rate for the boat launch). These lake rights are not the same as association lake rights which are private.
Some associations on Lake Geneva have decades-long waiting lists for buoys and/or boat slips. Be sure to verify personally what kind of wait you can expect in any given association before buying a home. Call the association and ask questions.
Some associations have enough buoys and/or boatslips for each owner – however, the association may own them as opposed to the individual owners. Be sure you understand what the arrangement is before you purchase your Lake Geneva lake home.
In some associations, there may be long-standing leases that have been in place for decades and owners may have long forgotten they don't actually own the Geneva Lake boat slip their family has used for over 40 years. Be sure before you buy and verify.
An association may have a small number of boatslips that rotate among homeowners by the week, month or year. This is an unusual arrangement but it does exist.
Lake Geneva lakefront associations offer many different amenities. Ramps for smaller watercraft, lockers, diving board and decks, sandy beach areas, designated swim and boat piers, tennis, parking garages, groundskeepers – all or some of these may be found in the many associations along the shores of Geneva Lake. Whatever, the amenities, you can be sure you'll love Lake Geneva Living! So call me and let me show you the Lake Geneva life!
Fontana Lakefront Associations
Lake Geneva Lakefront Associations