Geneva National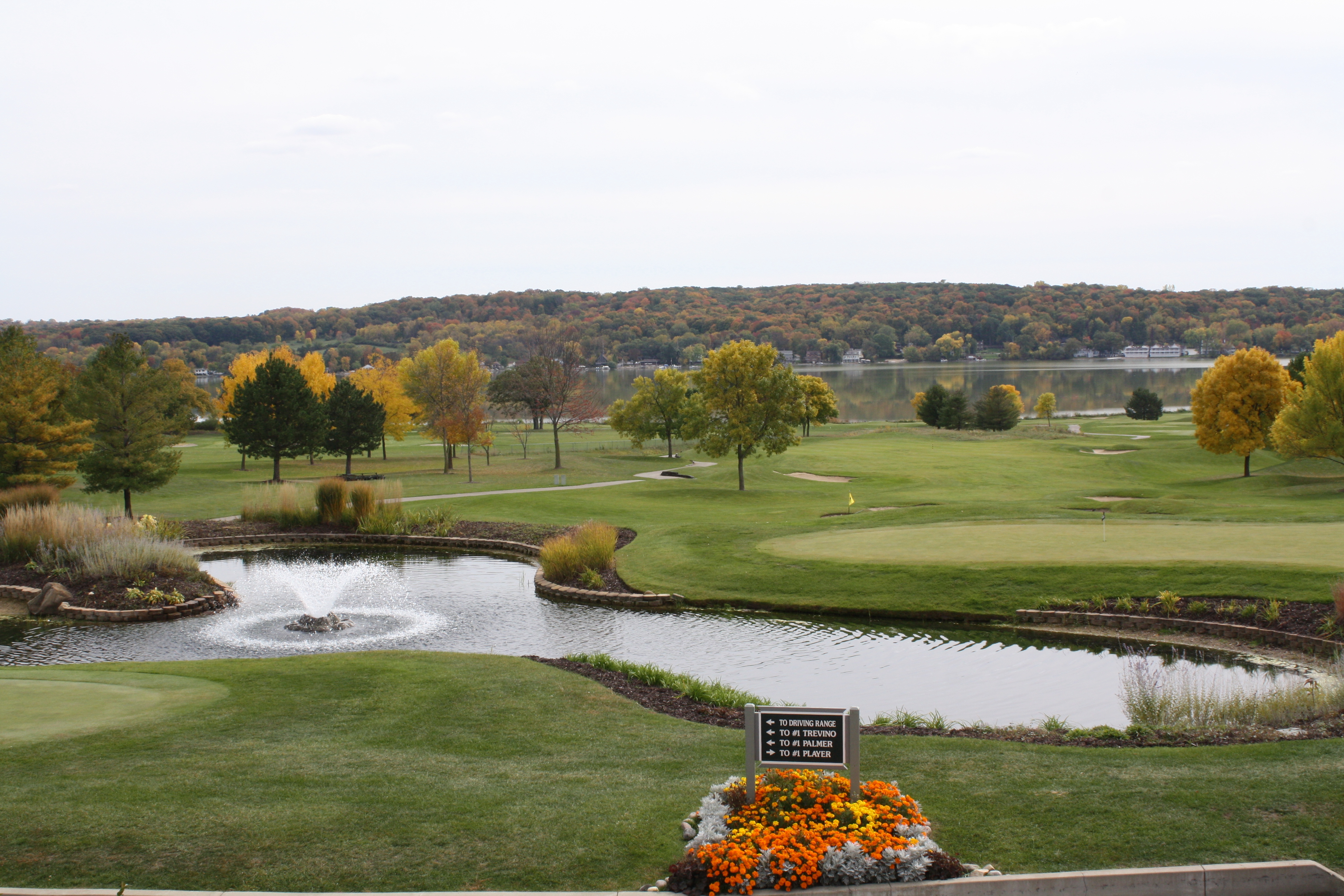 Geneva National Golf Club is a gated residential golf community just 4 miles west of beautiful downtown Lake Geneva, Wisconsin. Situated on the shores of Lake Como, and covering 1800 acres of land in the southern Kettle Moraine in Walworth County, Geneva National Golf Club is built around 3 signature courses designed by Gary Player, Arnold Palmer, and Lee Trevino; the community features 4 restaurants, members' fitness center, Swim & Raquet Club, and extensive nature trails

Golf

Carved into the southern tip of the Kettle Moraine, the three golf courses at GN provide 54 holes of some of the most challenging and enjoyable golf found in anywhere in the U.S. Designed to test the abilities and skills of dedicated golfers, they provide enjoyment and challenges for players at all levels. One course is reserved, on a rotational basis, for members only, while the remaining two courses are open to both public and member golfing. Signature golf and social memberships are available and member receptions and events throughout the year offer ample opportunity to meet and make new acquaintances, both on and off the course.

Come Home to Geneva National

Geneva National is home to a wide variety of condominiums, townhomes, villas, and single family residences and Janis Hartley sells all of Geneva National. Whether it's an affordable one-bedroom Fairway condo, a sunlit Lakeview Point 3-story townhouse with lake and fairway views, a snug Club Cottage close to the Swim & Raquet Club, or a luxurious custom home in the Geneva Club, there is a home that will meet your needs. Looking for maintenance-free living? There are several options for your busy lifestyle: from traditional condominiums to single family residences in Foxwood and The Turn – all ready for you to enjoy. New construction condominiums and single family homes ranging from the low $300,000's to just under $2,000,000 can also be found at Geneva National Golf Club. In addition, several well-respected builders such as AMC Builders, LANCO, and Lowell Construction have extensive experience building custom homes for discerning clients.