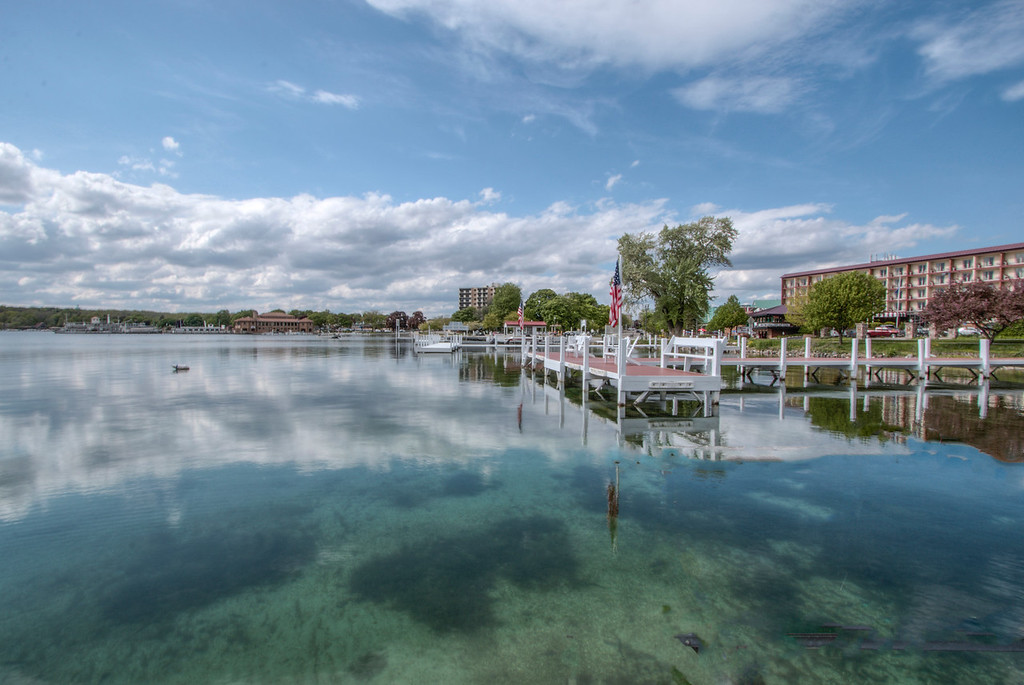 Sitting on the eastern shore of Geneva Lake, this charming town was originally settled in the 1830's by immigrants from New England and New York arriving via the Erie Canal. Following the civil war, Lake Geneva transformed into a resort for wealthy Chicago families who constructed their mansions along the lake. At this time it became known as the Newport of the West, referring to its extravagant summer mansions built by the likes of Schwinn, Maytag and Wrigley.
Today the town of Lake Geneva is a thriving community full of year-round locals that is also recognized as one of the Midwest's top vacation destinations. The community offers a wonderful variety of property options ranging from beautiful lakeside homes and country estates to historic and charming downtown neighborhood residences.
Residents of Lake Geneva have access to a variety of parks, including Library Park, where summer picnickers frequent to relax in the sunshine or, Flat Iron Park which overlooks the lake and offers musical performances at the gazebo throughout the warmer months. The Shore Path around Geneva Lake offers 20+ miles of shoreline for individuals to enjoy lakeside living. The winding path offers views of beautiful and historic estates and well-kept lawns, making an afternoon stroll a popular activity and a great way to relax and enjoy the outdoors.
The community and residents of Lake Geneva are active throughout the year with festivals and events. Wintertime fun includes the National Ice Sculpting Competition, Cocoa Crawl, ski hills and ice fishing, transitioning to Maple Fest, fishing, boating and hiking in the Spring. Summer brings the Venetian Festival, Maxwell Street Days and a plethora of beach and lake activities. As the summer retreats, Autumn brings activities that include Octoberfest, apple orchard visits and pumpkin patches.
Geneva Bay Estates
Geneva Bay Estates (GBE) is a private homeowner's association founded in. GBE is comprised of 35 homeowners located off beautiful, rustic Snake Road. Eleven homeowners have private piers with boat slips. All GBE homeowners have Geneva Lake access rights which include a sand beach, a lovely lakefront park, a pier with 13 additional boat slips and a swimming raft.
CLICK HERE FOR CURRENT GENEVA BAY ESTATES LISTINGS
Somerset
Somerset is a small association serving both multi-family, lakefront condominiums and single family homes. Transferable boatslips are available with some, but not all properties. Association lakefront park, canopied piers, and swim pier.