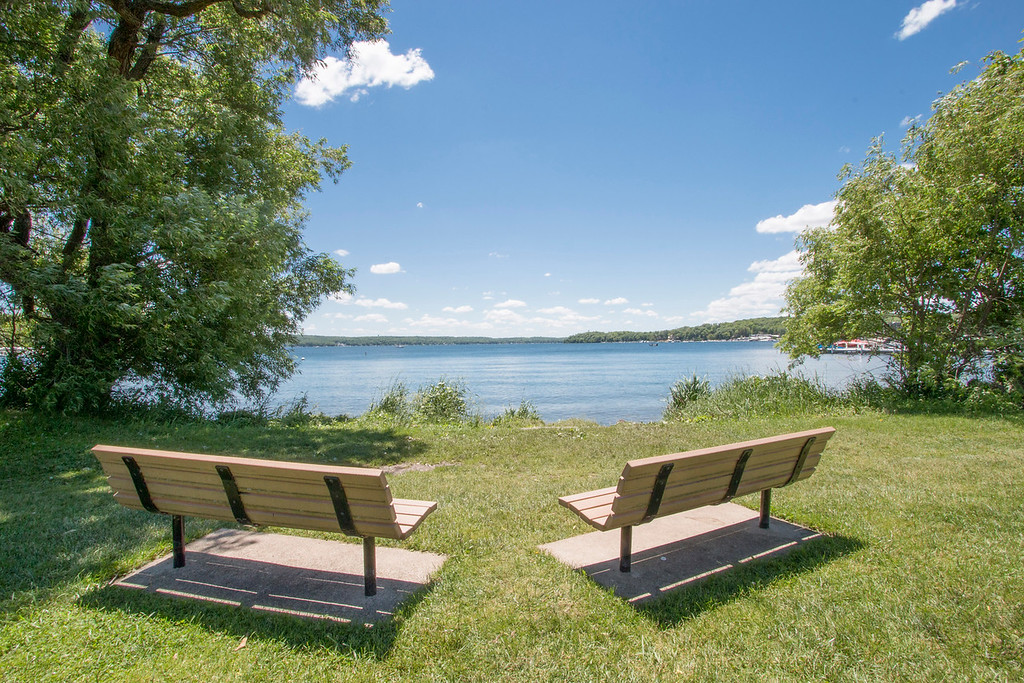 This well-kept village is located on the northwest edge of Geneva Lake, and offers a quieter alternative to the bustle of Lake Geneva. Williams Bay is just under 3 square miles and gives residents wonderful lakeside options for the community to share, including swimming at Williams Bay beach, nature trails and waterfront dining and cafes.
The 231-acre Kishwauketoe Nature Conservancy is open year-round and maintained by resident volunteers, who maintain a community space filled with native trees, grasses and wildflowers. The KNC is a community jewel with 4 miles of trails and regularly scheduled events including an annual 5K Run/Walk.
A central feature of Williams Bay is the world-renowned Yerkes Observatory, which houses the world's largest refracting telescope. This village is also home to Aurora University's George Williams College.
Cedar Point Park
The Cedar Point Park Association came into existence in 1925. Its founders wanted to create a lake neighborhood where property owners could enjoy restful recreation with maximum privacy. Today Cedar Point Park is one of the largest and most beautiful associations on Geneva Lake. Eight beautiful parkways, each with its own swim pier, along 1800 feet of shoreline (20 acres) take advantage of the natural geography formed by the movement of the Laurentide Glacier. The community shares these parkways and all have easy access to the lakefront, swimming and piers.
CLICK HERE FOR CURRENT CEDAR POINT PARK LISTINGS
Congress Club
Established in the late 1800's, 10 acre Congress Club in Williams Bay, hearkens back to turn of the century Lake Geneva. Ten lakefront residences with boat slips sit on 358′ of lakefront. Each home has a garage (not attached). There's a central clubhouse, 3 swim piers, and each homeowner owns an interest in the entire Congress Club property.
CLICK HERE FOR CURRENT CONGRESS CLUB LISTINGS
Loch Vista Club

Due wet of Oakwood Estates, Loch Vista Club consists of two single lane roads, Upper Loch Vista and Lower Loch Vista. Both end at the lakefront. At the end of Upper Loch is the primary association park and pier, and at the end of Lower Loch you'll find a much smaller, lesser used association pier.
CLICK HERE FOR CURRENT LOCH VISTA CLUB LISTINGS
Oakwood Estates
Located on the west bank of Williams Bay, Oakwood Estates offers a wait list for boat slips/buoys, a lakefront park, swim pier, and boating ramps.